Atkinson Goat Cart
Three Atkinson brothers, circa 1908.
Atkinson Goat Cart 2
Atkinson (rear) with three of her brothers. Circa 1908
Atkinson Family Photo Album
Not sure who these people are or when the photo was taken.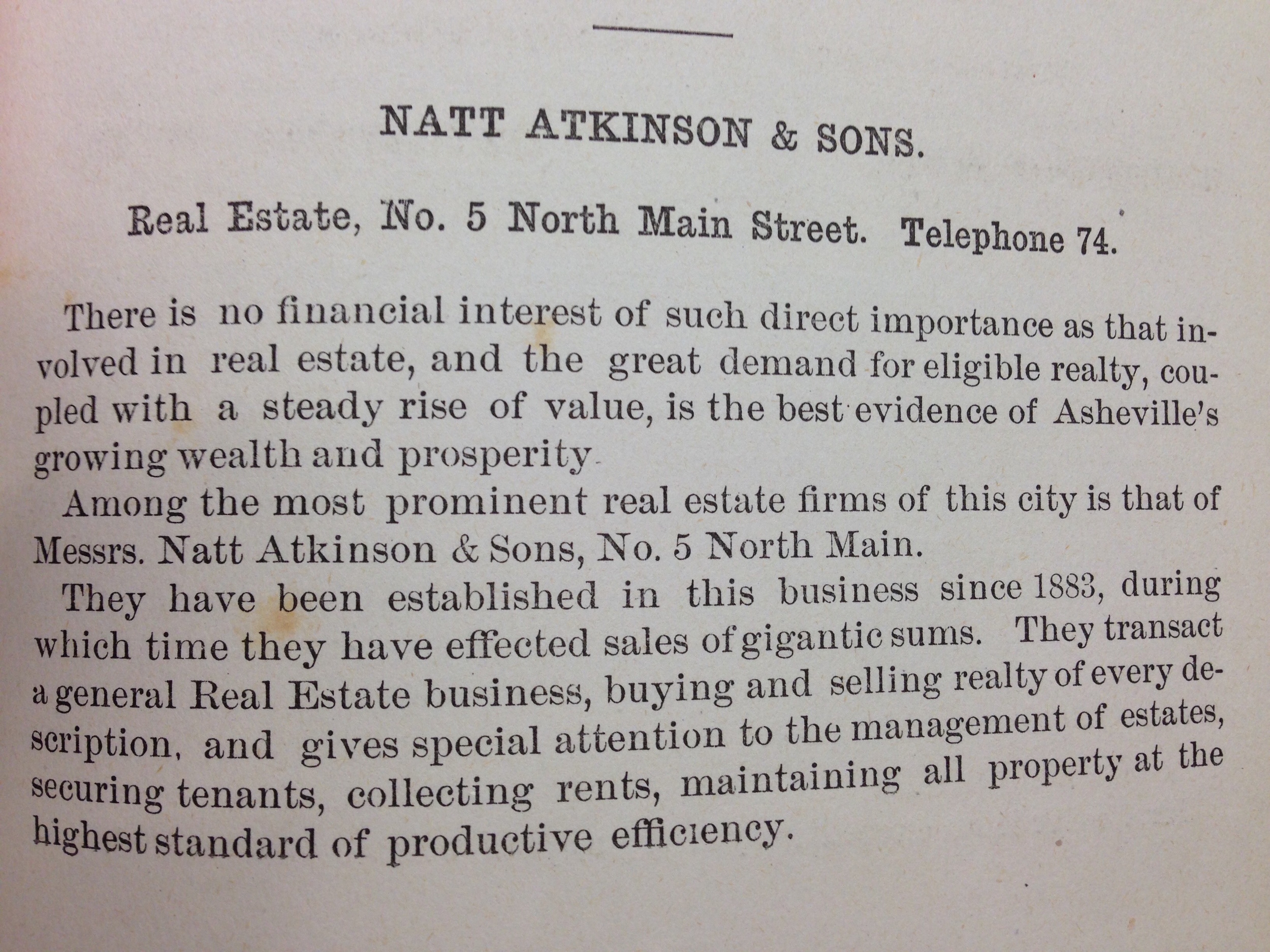 Lady of the House
Lillian Bennett stands in front of her shop in downtown Asheville. Mrs. Bennett and her family purchased Seven Oaks in 1940 and resided there until 2014.
Newspaper Clipping
Vol. 81, File 70A-G of the Pack Library Newspaper File Collection, Buncombe County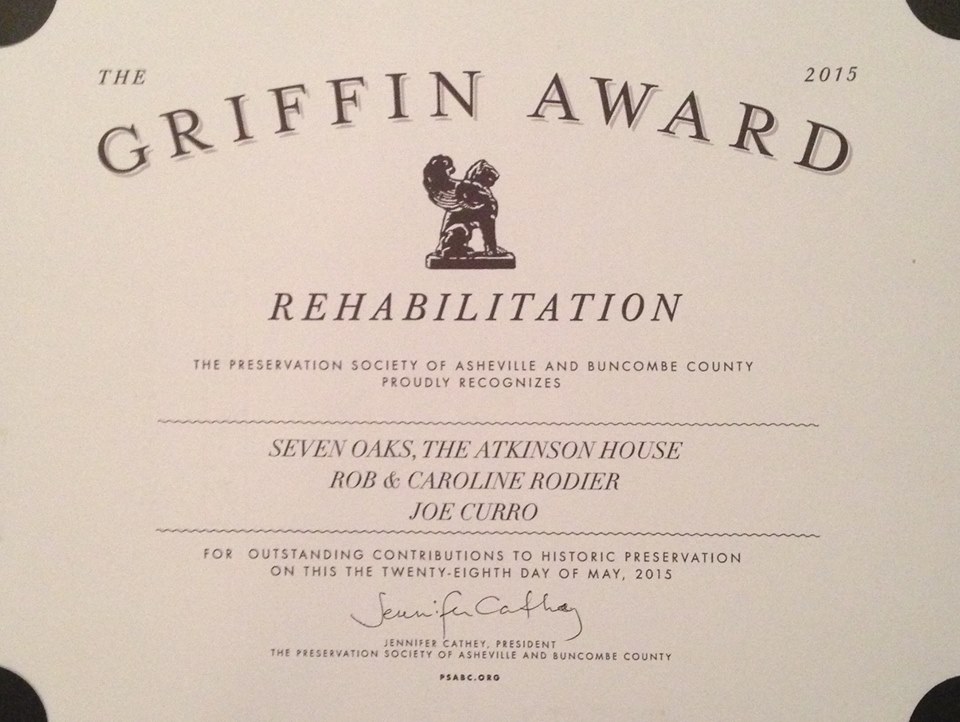 2015 Griffin Award
Presented by the Preservation Society of Asheville and Buncombe County
National Register of Historic Places
An organized pantry - Mrs. Bennett's canned goods in the Atkinson Suite
Treasured Tree
The Osage Orange in the driveway was named a Treasured Tree in 2019 for its size.